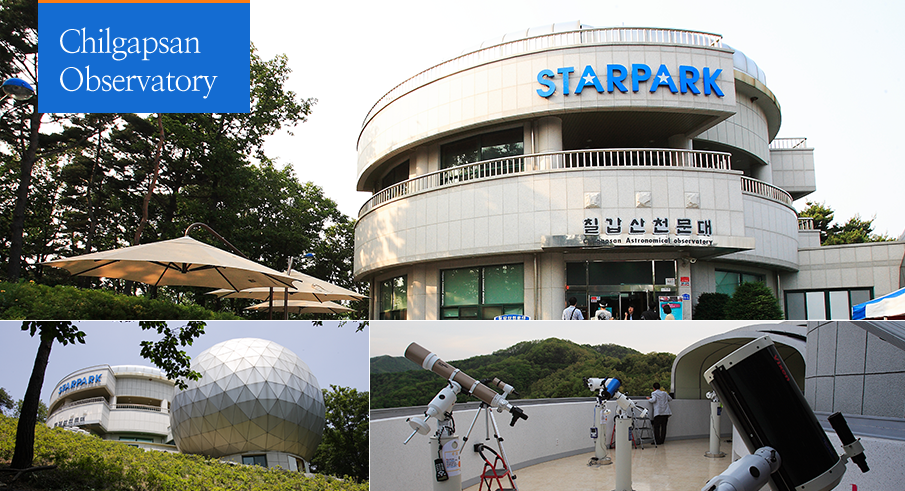 Chilgapsan Observatory
The Chilgapsan Observatory, situated in the Chilgapsan Provincial Park, is a astronomy science center opened to the general public.
The name Chilgap is comprised of the word "chil (七)," or number 7, considered the principle behind the creation of all things in the universe, and "gap (甲)," the most fundamental element of the sexagenary cycle, which is the principle behind the movements of celestial bodies.
The main facilities of the observatory include the main observatory room, where one can find the largest refracting telescope (APO304mm) in Korea, the dome-shaped sliding-type auxiliary observatory room, where there are various telescopes, the audio-visual room, where 3D films are screened, and the 12m geodesic celestial projection, where celestial simulation and 5D films are screened.