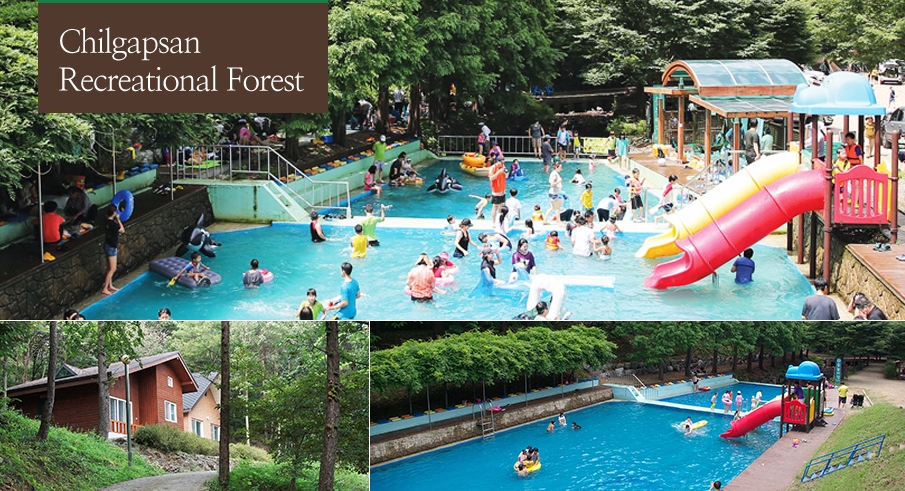 Chilgapsan Recreational Forest
The Chilgapsan Recreational Forest was created in 1990 as a natural woodland with an area of 70ha.
It offers a healing place for pollution-stricken city dwellers to relax and unwind in a clean environment surrounded by dense forests and fresh air.
There are 10 cabins (accommodate 100 people in total), where there are heating, cooking and shower systems, as well as 4 huts, 2 camping areas (accommodate 100 people in total). Other facilities include a lecture building, an observatory tower, 2 disaster shelters, and 35 benches as well as a grass park, a walking trail, fitness center, 2 swimming pools and 2 parking lots. This is a perfect place for families to come with their kids to help them learn about nature and have fun in a natural environment. A 2-story training center with a conference hall has been built for various group events. A reservoir is currently under construction and once it is built, the Chilgapsan Recreational Forest is expected to attract even more visitors with its splendid natural landscape.