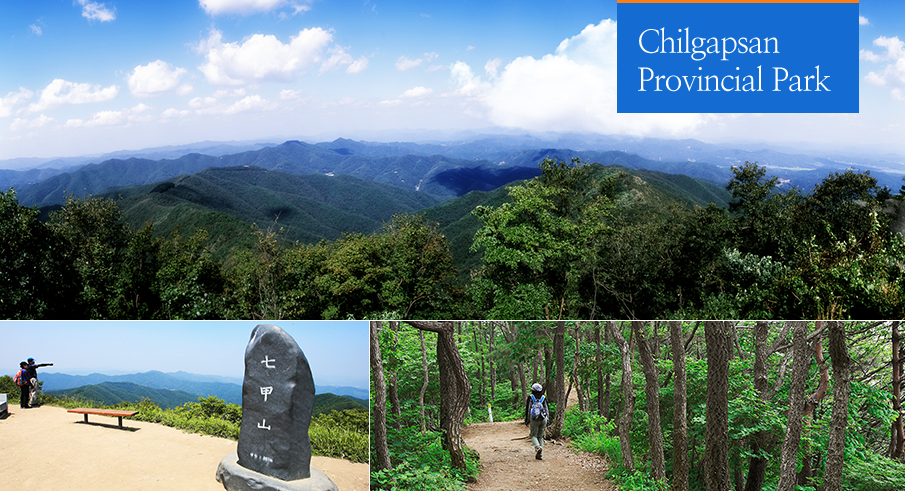 Chilgapsan Provincial Park
Chilgapsan Mountain, with its peak at about 561 meters above sea level, features a lush forest and contains many high and low peaks and valleys.
Designated as a provincial park on March 6, 1973, it covers about 32.542㎢ in area and 4 myeons. It is famous for its summit, 99 valleys, Chilgap mountain villa (featuring the statue of Choi Ik-hyun and monument of Chilgap mountain Song), Cheonjangho Lake, Janggoksa and Jeonghyesa temples, recreational forest, Dorimsaji Archeological Site, and Duryunseong Fortress.