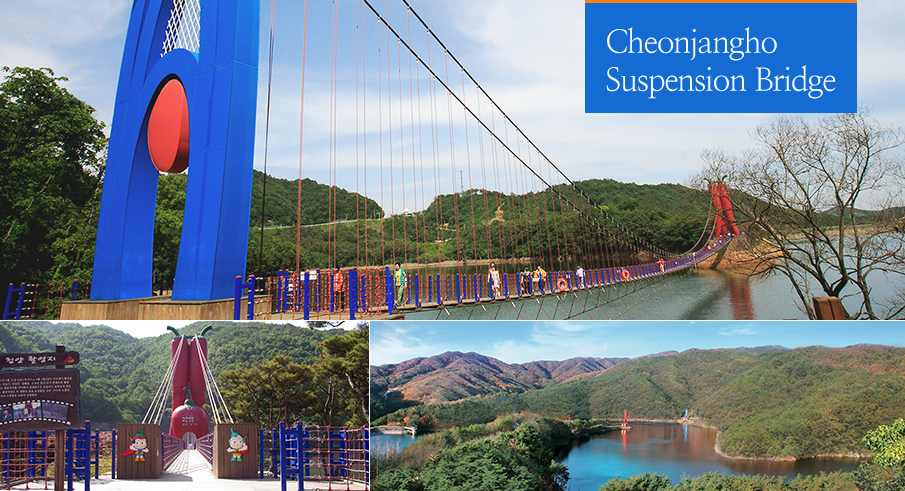 Cheonjangho Suspension Bridge
Cheonjangho Suspension Bridge, which is 207m long and 1.5m wide, is the longest suspension bridge existing in Korea. After passing through the symbolic tower (16m in height) in the shape of chili pepper, one can experience the thrill of crossing this suspension bridge while enjoying the stunning landscape.
On the other side of the bridge are massive statues of a dragon and a tiger, and it leads to a hiking trail called Cheonjangro toward Chilgapsan Mountain.